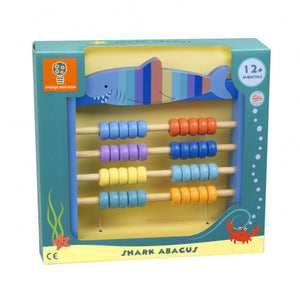 Make learning fun, and help teach children learn simple addition and subtraction with this Shark Abacus. Made up of 4 rows of 10 brightly coloured sliding beads, this Abacus will encourage children to learn to count.
Presented in a beautiful box, designed with brightly coloured sea creatures and illustrations, this products makes a beautiful gift!
This packaging in fully recyclable.