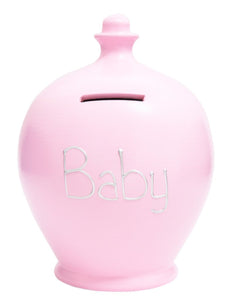 Perfect as a new born baby girl gift.
Pale pink colour with 'Baby' written by hand in silver on the front
Handmade Italian Terracotta Money Pot, hand painted in the UK
Original Money Pots contain up to £600 in gold coins,
To reveal your savings, cash, treasure simply make a wish and smash or break.
Original Money Pots stand between 17-19 cms tall.