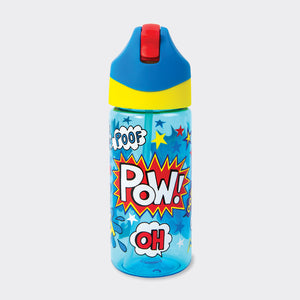 Drinks Bottle With Straw  - Super Hero
This fabulous drinking bottle has an innovative leak proof lid that children will find easy to use. The design features an internal straw and flexible silicone spout that folds down beneath a secure closer, all components can be easily removed for cleaning. The bottle is BPA free and super durable. Cute Unicorn and rainbow design.
Size: 63mm diameter, 190mm high
Capacity: 350mls
Care: Freezer safe, hand washing recommended.